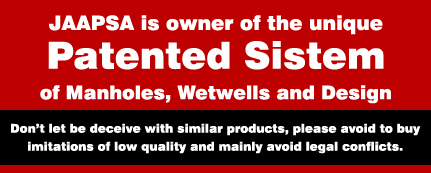 Manholes and Wetwells elements for inspection and maintenance, are placed on changes of direction or slope in the sewage or rainwater collectors.
Our products are made with POLYMER REINFORCED, which makes them extremely light and resistant to attacks chemicals, with which you will benefit from an easy and fast installation.
We make any required measurement in your project
Manholes
Manholes/Wetwells made in a single polymer piece reinforced with fiber glass, it includes steps of concrete polymeric Measures 1.20m of diameter. Different measures from height according to its projects.
100% airtight
Does not require maintenance, watertightness guaranteed
Resist the attack of hydrogen sílfide and most sever weather conditions.
Site safety
Light. Does not require heavy equipment for handling and installation
Wide range of heights, obtained by its extensions
Receive a wide range of pipe dimensions
Covers of Manholes/ Wetwells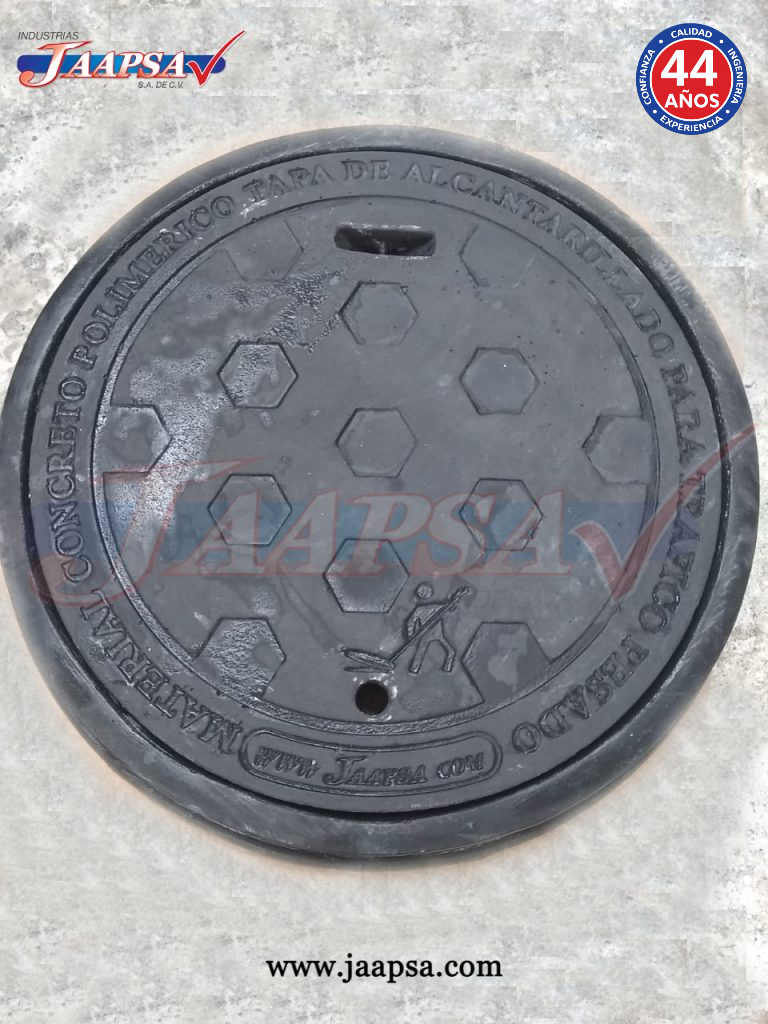 Covers of Manholes made of Polymeric Concrete. Cover with nonskid surface for its easy rise.
Measures 26" of diameter x 3" of thickness
Overall weight 60 kg
Propieties
Material approved by the FDA. None polluting
Eliminates the high costs
Made specially for use in ideal heavy
It reduces the inner and outer filtrations
Covers and curbstone in polymer concrete, resists 1,8000kg of load
Light material, easy installation
Ficha Técnica Tapas y Brocales en Concreto Polimérico:
Covers
Industrias JAAPSA S.A. de C.V. formulate for the manufacture of logs a reinforced plastic composite material applied with isophthalic polymer resins and mineral fillers and with numerous advantages, including that it does not need maintenance or painting and can be integrate any color upon request or specification.

The polymeric concrete® cap and curb with a Resistance of: 366 kg x cm2
Type of Register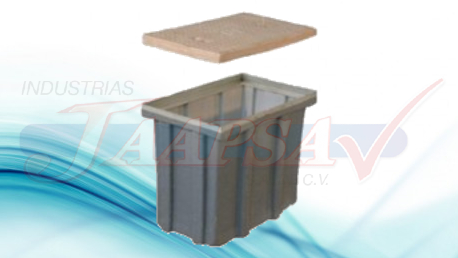 Medium and Low Voltage Register
Lighting Register
Register Telephone
Register Sanitary