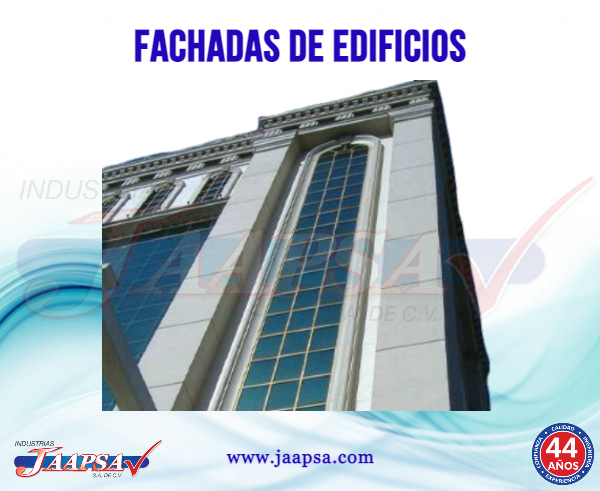 Polyplaque It is the Industrias JAAPSA brand that is for the application of the facade of buildings with different types of finishes for reconstruction and modernization of old buildings and has the property that does not generate weight load to the structure.
Result of 20 years of research and pioneers in Mexico with industrial applications of optimal results already proven by their economy and better finish of the construction of modern buildings.
Its easy installation makes very viable and economic a material. It is placed mounting on a PTR frame, giving the facility to renew buildings.
10 resistant mas times that the concrete Portland.
Light its weight is of single 30 to 45 kg/m2.
Its thickness is of 1 to 3 cm.
It has a compressive strength of 500 to 700 kg/cm2
High resistant durability and to rays UV.
It does not need maintenance or painting.
Finished with multiple textures and colors.
Null absorption of water.
it is self extinguishing