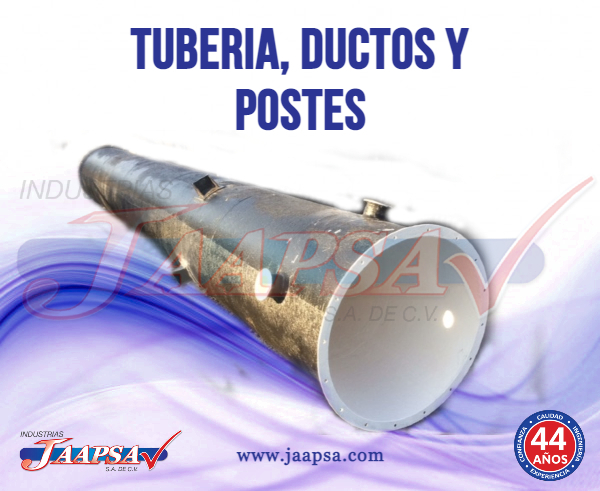 Industrias JAAPSA S.A. de C.V. has an extensive range of pipe to solve the present problems of water, for oil industry and of electricity.
Types of Pipes
JAAPSA Laminated Pipes.
Uses
Gasoline
Reliable
Water
Drainage
Chemical products
Fertilizing
JAAPSA Embobinada Pipes
Uses
Gasoline
Corrosive
Flowed
Water
Drainage
Chemical
Fertilizing
Acid
JAAPSA Epoxy Pipes.
Uses
Covers for pistons
Posts for energy
Electric and telephone
Electric equipment
Pieces with resistence.
Mechanic